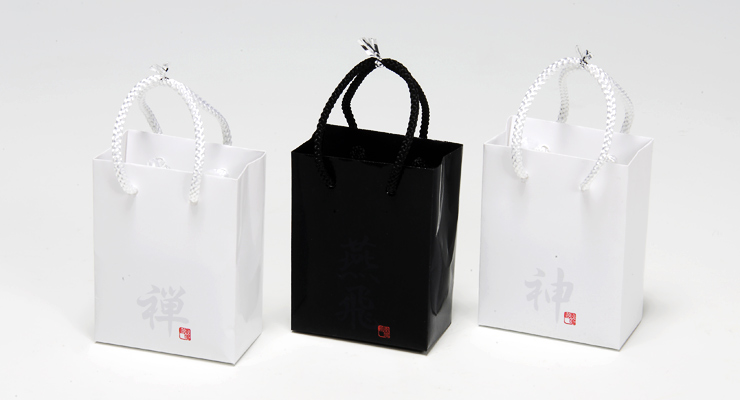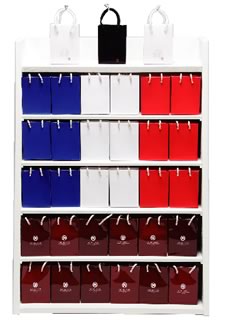 Ready-wrapped souvenir !
Based on the concept of miniature shopping bags, and combining musical tunes with various chic Chinese character designs and Japanese patterns, these gift boxes can be developed in a variety of ways.
The Somei-kan (Suwako Orgel Museum) pattern comprises image colors and logo with contact address written on the rear side. You can turn the coil spring with the key on the rear.
Aim of Product Development
Through combining with approximately 600 tunes, we aim to create products that can be used with a variety of distinctive accessories or in series combined with sets of sweets or sake, according to original designs selected by the customer.
Evaluation and Future Issues
Visitors at the exhibition in Paris liked the product and tune assortments and were impressed with the prices too. Within Japan too, there is high demand for small lots with original designs and we are currently searching for printing makers and trying various prototypes.
Size

W:60mm D:33mm H:80mm

Net weight

86g
Has the advantage that customers can select the music by the tune of the music box.
Select from SOMEI-KAN's 18-note TUNE LIST which is shown at the end of this pamphlet.
Mini Shopping bag Music Box is assembled at SOMEI-KAN workshop. Musical movement is also hand-assembled with craftsmanship.
Custom Design is also available. Contact us for more information.